I've got nine rooms made so far using the Space Avenue. I'm posting them in the order I set them to be traveled through but this isn't precisely the order they were made in. The last three rooms I have made are "Ancient Repository" "The Place of Sighs" and most recent is "Flux". I wish I could get good screen snips of all my rooms but when I click to decorate my finished rooms the items in the corner vanish! I remembered to get a screen snip of Flux before I finished it at least! I'll post more as I make them! Here's a link to Flux if anyone wants to tour the city so far?
https://apps.facebook.com/playyoworld/?d=h82596979
Edit: Putting my newer rooms in the order I have them here! These rooms are all linked, the arrows are in the top right and bottom left corners in every room!
Contemplation (The fox is the Wise One's partner.)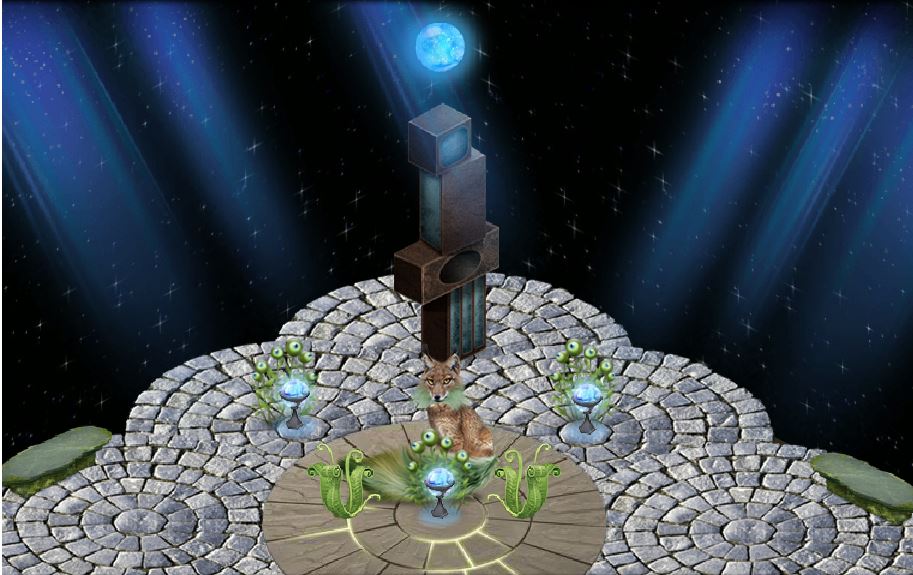 The Place of Sighs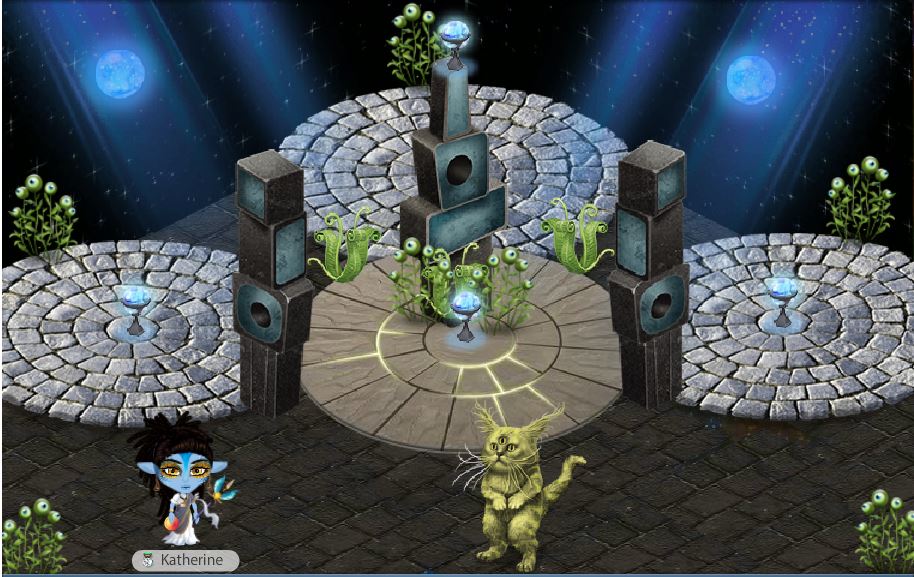 This is the first room I made of my city. Ancient Avenue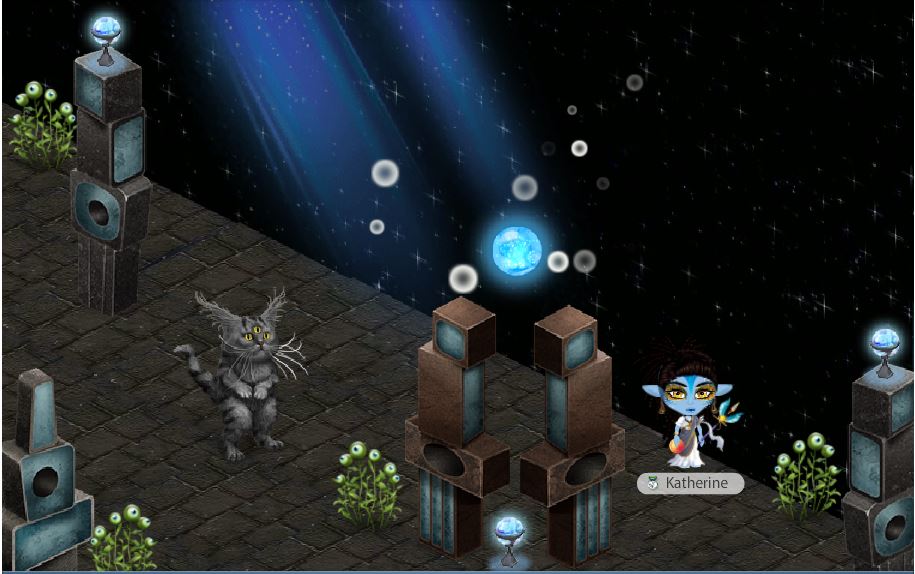 Ancient Avenue 2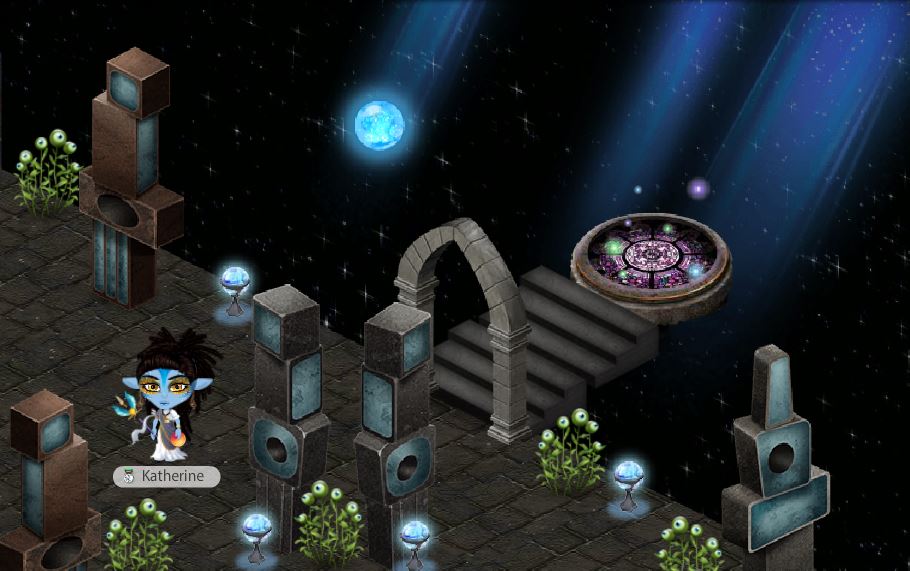 Those circular stones gave me so many fits! I COULD NOT figure out how to get them placed so they didn't go under the stars! So, I just went with it and had half circles for this room... I've maintained a sort of "sacred geometry" throughout my city. And the plants are sacred plants that grow best by the light of those (sacred) blue orb lamps. Where those lamps are, the sacred plants grow. The blue moon orbs are artificial light for the city. And of course everyone has anti-grav boots or belts to travel from city platform to city platform. There's still enough gravity field inbetween that this is safe. But there are also public transport pads to take you to specific spots. Ancient Avenue 3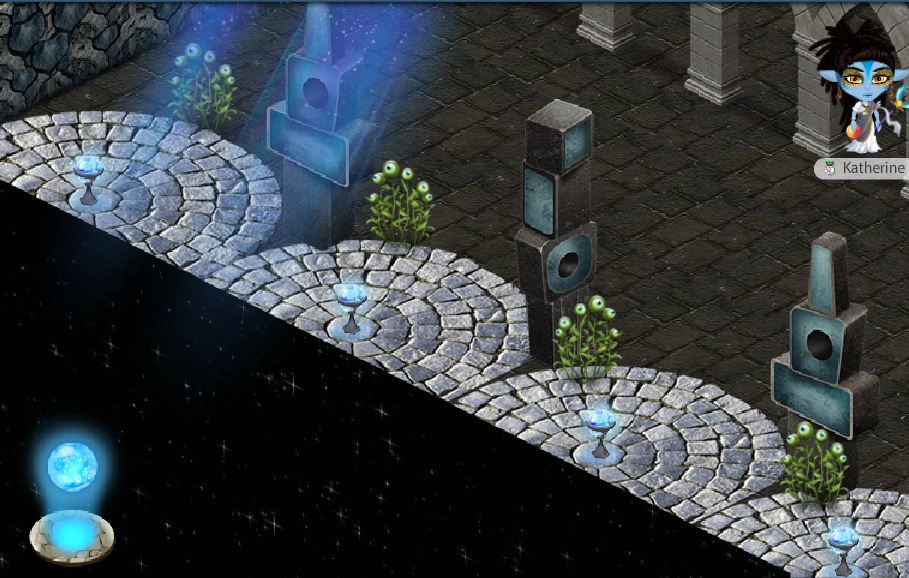 Ancient Avenue 4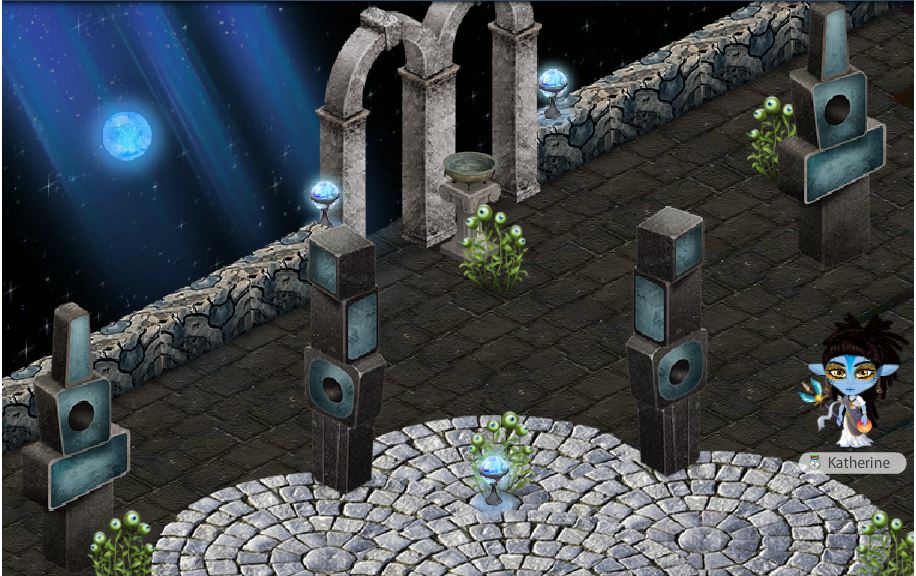 Ancient Avenue 5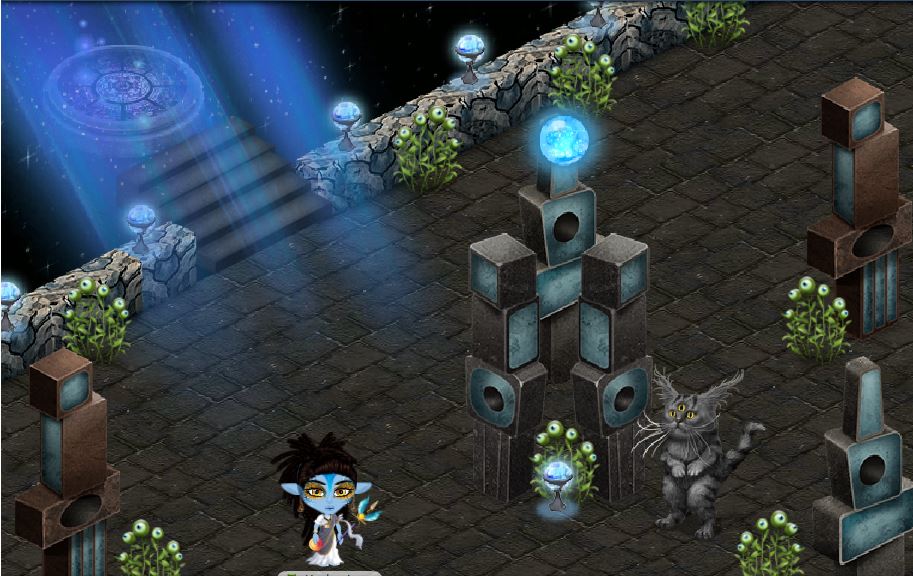 Ancient Avenue 6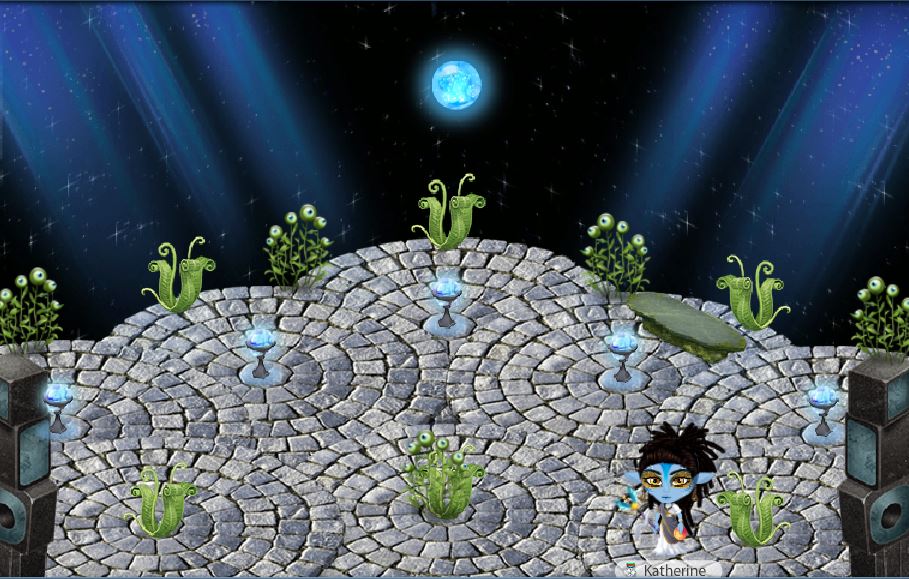 Where the most precious tomes of Wisdom can be consulted. Ancient Repository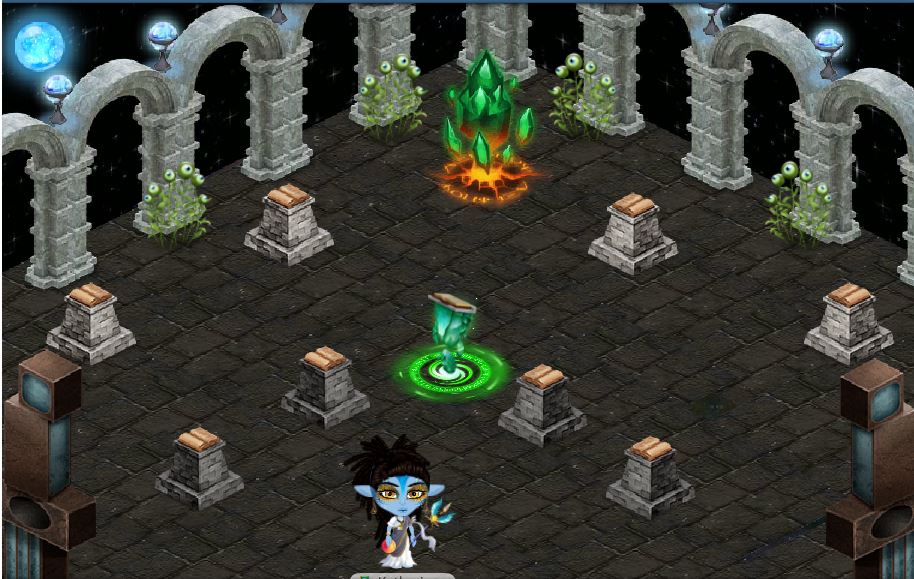 Flux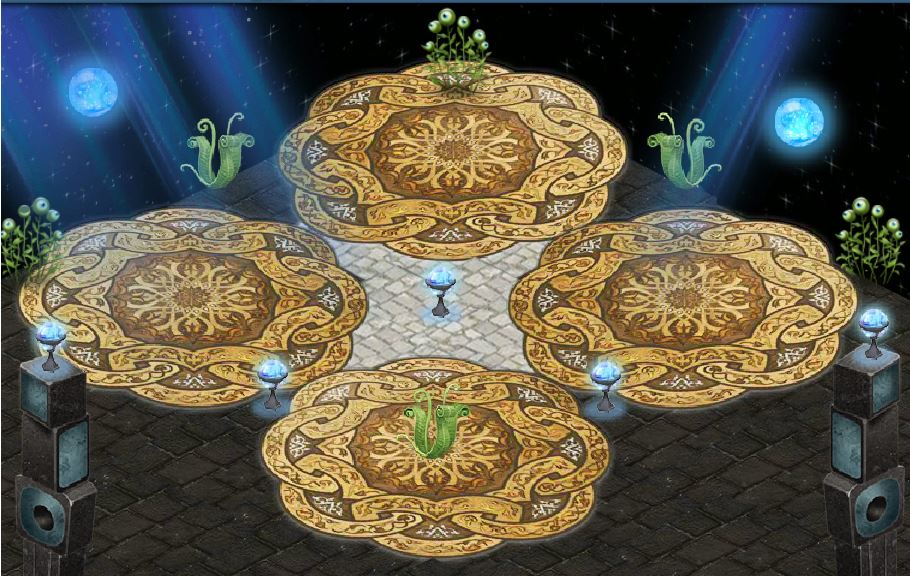 Welcome (This is part of the visitors section of the city. That is a special fountain made for the unique gravity of the city.)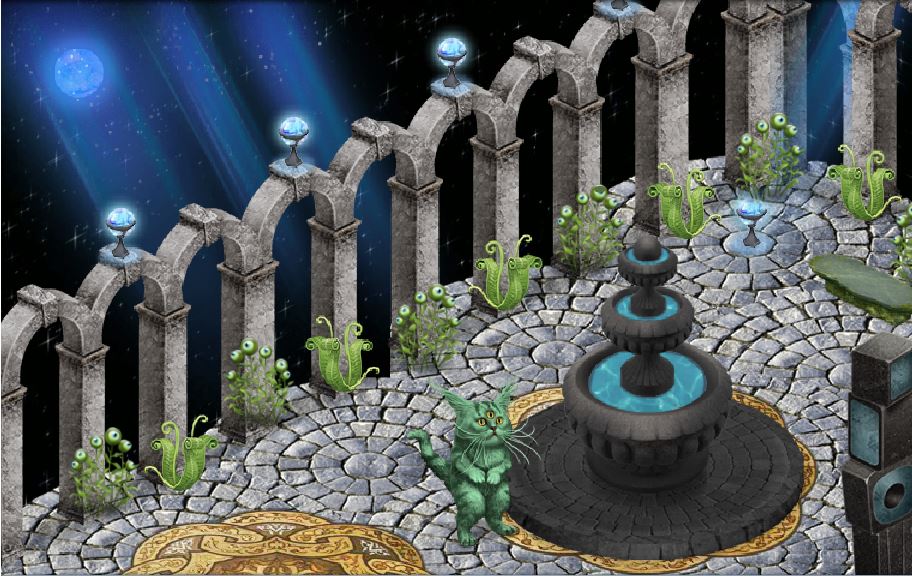 Visitors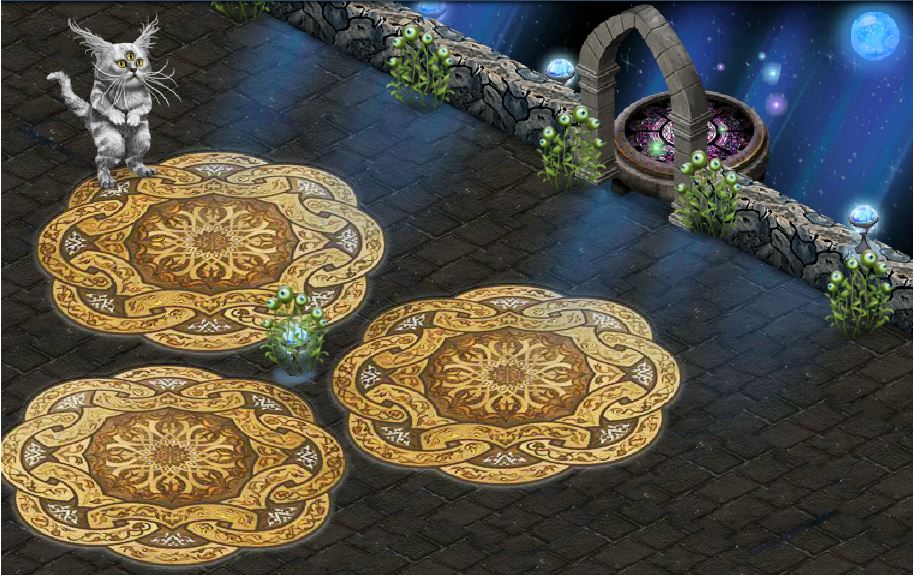 Visitors 2