Hi all!!
I opened the gem chest today and recieved the Blue Male Airport Guard Outfit - I won't use it so thought I'd give it to someone who would want it!
Prize: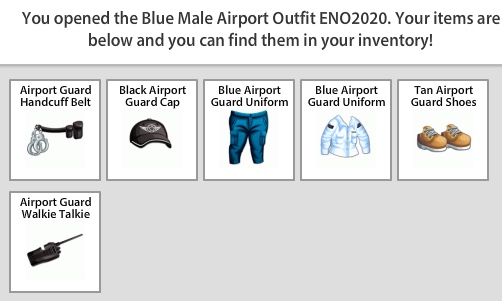 Post to enter - I will select a winner through random generator tomorrow at 8pm GMT (Tuesday 24th).
Conditions:
- Need a working apartment link.
- No alts.
- At least 100 forum posts.
Goodluck