Welcome Yos to a new Style of my bowling Shenanigans'!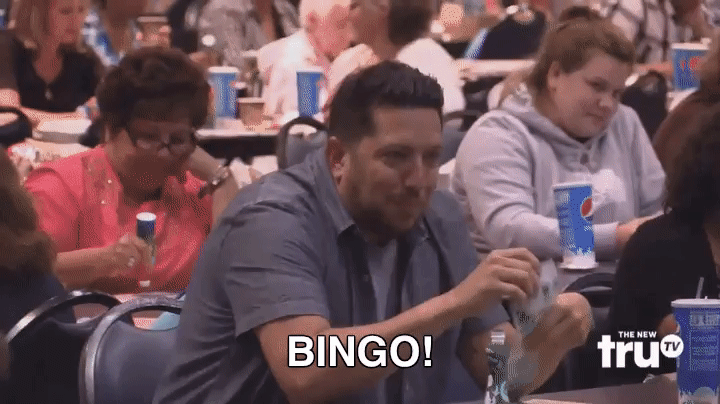 Yes I have managed how to get this to work in a bingo format!
So as usual you will pick Scores for players listed below. You will pick 5 Games per player! These are your predications that you think I will bowl.
Example:
Brown Team:
1885. Dr. Pepper 144, 163, 166, 98, 109
1949. Whoppers 93, 144, 153, 161, 143
1952(ii). Mug Root Beer 132, 143, 174, 133, 132
1953. Burger King 111. 122. 133. 144. 177
1964. Lucky Charms 123, 143, 152, 176, 175
SO your thinking how will this work? WELL I will have 9 Yo's Playing this.
Example:
This Example only shows two players playing but there will be 9 of you Yos Competing. So your 5 Players will be on the right of your Bingo Card. Your 5 Games Represent the Row B I N G O per player. Then your predictions are listed on top and then the Actual Scores bowled will go in the middle and then the distance between the actual and prediction are your final outcome. Basically the Player who does best Per BINGO Wins. Now there's 14 ways to win on the right side shows the totals. Closer to 0 Wins each game.
We will have 5 Stages... We will start with B then I then N, G, O. In the end it wont be tell the end tell we know who wins each Bingo.
So whats the prize? Each Bingo is worth 390k! OH and best Score on Coverall is worth 1mil. There will be an additional prize for the person with the best cumulative win!
So give it a shot! Pick your Scores Sit back and watch me do all the work!
*This will start ONCE Season #38 Ends!
Spots are listed in Post #2!