Hey everyone! I've decided to host a holiday themed gifting game this December since people have seemingly enjoyed the other two.
To let me know that you are interested in participating, please leave a comment down below saying that you want to be entered.
Here is how secret gifting games work for everyone who hasn't participated in them before. I or another host will private message you through forums with the name of the person you were randomly chosen to gift for that round of the game. To clarify, all rounds are Christmas themed with themes focusing on specific aspects of Christmas and the holidays.
This game will differ from my other games. Each round will begin every 48 hours instead of every day. This will give everyone enough time to find a heartfelt gift for their person. You will also receive a private message from me stating what the theme for that round is.
For example, when a round begins I will send every participant a private message with the username of the person they were randomly assigned to gift as well as the the theme for that round. For the first round, I will posting the theme on the thread instead of sending a private message. If the theme was, for example, coziness. You must gift that person something that has to do with being cozy. If the theme for the next round was feast, you must gift that person something that has to do with a Christmas feast. The only exception to this rule is the last round of the game. In the final round, there will be no theme assigned and everyone is free to gift whatever item they please. The themes are up to the gifter to interpret and decide what gift they think fits that theme.
Rules:
1.
No free items. This means no mystery chests or items that come from mystery chests and no daily pop-up items. This should be obvious. Unless specifically asked for in a wishlist, do not gift your assigned person free items. It's rude and a sign of laziness.
2.
No skipping rounds or gifting late unless you specifically notify me beforehand. If you know that you won't have time to gift one day, then send me a private message and let me know so that I can leave you out for that day. There was an issue in the last game of people not being on for days and then thinking that they could make up the previous days by gifting afterwords.
3.
Gifts must have a minimum reserve value of 10k. You are, of course, allowed to gift more if you want to.
4.
Must have an apartment link in your signature or a globe icon underneath your avatar.
5.
No begging on this thread. This is not a wishlist thread. It's a gifting game.
6.
Items must be on theme with the assigned theme for that round.
7.
No bullying. If you think someone broke the rules than let me know. Bullying, drama, and insults will not be tolerated.
Not a rule but just a suggestion. If you are having trouble deciding what to gift your person, try looking to see if they've posted a Wishlist or a Want to Buy.
If you see anyone participating in this game who you do not want to be assigned or do not want them assigned to you than let me know so I can make sure that it doesn't happen.
If you weren't gifted or were gifted unfairly by your gifter than please let me notify me so that I can take action.
Failure to follow
any
of my rules will result in players being officially banned from participation in this or any of my of other future gifting games.
I will be private messaging everyone on December 1st at 8 EST to begin the first round of the game.
Have fun everyone and I can't wait to begin.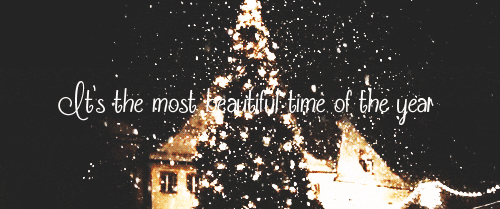 Reminder: My game is the
Original
Secret Santa game for 2018. It was my idea and I created a thread in October to ask people what they thought about the game and if they'd participate if I hosted one. I decided to create a Secret Santa game because I really love the idea. I hope everyone enjoys my game.