Update 6/15/2021
Hey YoFans!
While the submission period for this round of open calls ends tonight, you are still free to continue sending your submissions along! We will be continuing to monitor our inbox, and your designs may still be considered for a release down the road.
We did receive some entries from people that didn't have all of the required information, and if those designs are selected then we will contact those designers for the missing information. Keep in mind that late entries and information may mean that if your entry is selected, there may be a delay in receiving rewards, and your designs may not make it into the currently planned releases.
Thank you again, everyone! We look forward to getting your designs released!
______________________________________________
Hey YoFans!
It's DESIGN CONTEST TIME!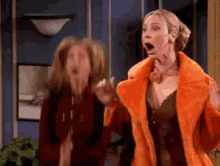 After listening to player feedback and suggestions, we're doing things a little differently this year.
From May 25th 9:00 am EST – June 15th 11:59 pm EST

, designers can submit ANY of their unreleased original designs to

[email protected]

. Please review the OPEN CALL SUBMISSION RULES before submitting your designs!
Quick Links:

CHANGES
In the past, we have conducted Design Contests that involved our Community Managers compiling all qualifying designs and polling players on which designs should be released into the game. We had a limited number of winning spots open that could be filled, and only the top designs in each category would make the cut, leaving several stunning designs unused.
The Player Design Open Call will not have a player voting segment. Instead, all designs submitted will be reviewed by our Vikings for consideration, and selected designs will be released within our regular content release schedule. You asked for MORE player designs, and we want to deliver exactly that!
This Open Call is for all designs from our
Innovators
(artists who submit their hand-drawn designs) and
Artisans
(digital artists). For more information, review the ENTRY LEVELS detailed below.
DESIGN EXPECTATIONS
YoWorld has a style guide that our in-house artists must adhere to. The guide includes directions and limitations when implementing an asset into the game environment. Unfortunately, we are unable to share the complete style guide publicly and therefore player designers do not have the same guidelines when they create their designs. This ultimately means that, in order to translate their submissions into the game, our artists have to make variations or even recreate the design from scratch to allow for them to be properly implemented.
Our artists try to stay as true to the original design as they can, but 1:1 creations are not always possible. Our team found that previous winning designs were difficult for our artists to facilitate, and it added extra production time than we originally anticipated.
The art team still encourages all our player designers to send in their original vector files so that our artists can work with them. But please be mindful that alterations to the original design may take place to ensure that they can be properly implemented into YoWorld.
For more information and insider tips, we recommend that all curious designers check out this
COSTUME GUIDE
written up by our Art Director, Viking Tommy!
UPCOMING THEMES
Because we want to release player designs within our regular release schedule, designs that fit in with our planned themes will receive extra consideration from our theme planners. But BVG never tells players what the upcoming themes are, so how will player designers interested in creating new content for those themes know?!
If you participated in the latest theme survey, you helped the Vikings decide on which themes are coming up soon...and we got the inside scoop on what those themes are!
If you are planning to create new designs, our theme planners will be looking for submissions that fit with the following vibes:
Art Nouveau
Mid Century Modern
Glamping
Connecticut Dutch Colonial
Nocturnal Circus
Submissions do NOT have to fit within the upcoming themes, so please do not feel limited to these when making your creations. There will be plenty of room for off-theme player-designed releases.