Hey YoFans!
Don your mask and cape as we journey to a world where superheroes and villains are a part of everyday life. Gifted students learn to harness their powers and prepare for a future of superhero life at the
YoWorld Academy
, while their parents fight to protect the city and ensure the safety of the heroes-to-be.
With every purchase of the YoWorld Academy, you will also receive a FREE exclusive
YoWorld Academy Animated Founder Statue.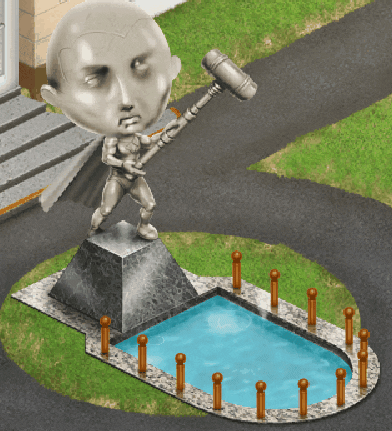 COMING SOON!
A NEW, surprise home addition will be available for purchase within the YoWorld Protectors' theme! Stay tuned, superheroes!
All great superhero stories start peacefully, but is that how things will remain?