UPDATE - CONTEST NOW CLOSED (Friday, August 16th)
It's very obvious that we have some
SERIOUS TALENT
among YoFans!
Thank you everyone for participating and commenting on the awesome entries that were submitted. This contest is now closed.
What happens next?
All entries will be reviewed and showcased to the entire YoWorld team for internal voting. The results of this internal voting will determine who our
FINALISTS
will be. Finalists from each category will then be voted on by
YOU
via a survey. The top results from this survey, (based on the pre-determined winner quantities for each category) will be our
WINNERS!
Please continue to check out some of the outstanding entries and leave your comments below!
Great job everyone! Have a fantastic weekend!
____________________________________________________________
The Vikings at YoWorld HQ officially challenge you to scare us!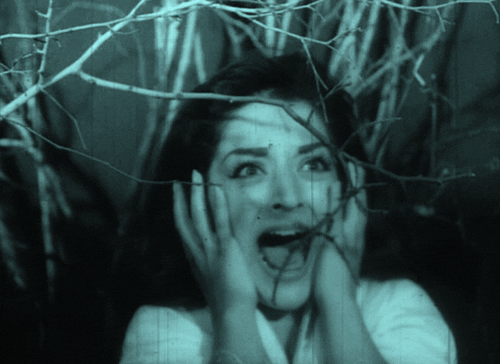 It's (
finally
) the time to announce this year's
Halloween Design Contest
!
This year we're asking you to create your scariest, creepiest, scream-inducing, hair-raising, and downright dreadful designs, and enter them for the chance to see your ghastly creation come to life in Yo this upcoming Halloween season!
You can choose to submit your designs in any of
FIVE
categories: 
CATEGORIES
•
GRAND PRIZE - Full Outfit, Hair, and Face Designs
A head-to-toe outfit. Must include at minimum: Hair, facial features (minimum required: eyebrows, eyes, nose, mouth), clothing (top and bottom, or dress), and shoes. 15 individual items max. These submissions must include a breakdown of the outfit into individual pieces, including any intended item names, as well as back views where warranted.
•
Outfit or Costume
A head-to-toe outfit. Can include tops, bottoms, dresses, shoes, Yobers, items, handhelds, hats, etc. (Hairs and facial features not included.) 15 individual items max. These submissions must include a breakdown of the outfit into individual pieces, including any intended item names, as well as back views where warranted.
•
Hairs
One hair, along with any suggested variant colours, (variant colours not required to enter). A maximum of one hair in eight different variant colours per entry. Any accessories will be 'baked in' (no separate items will be created).
•
Single Items
A SINGLE item - for this contest, single Items may consist of a Yober, Handheld, Hat, Mask, or Hair Accessory.
•
NEW THIS YEAR! Pet
A single pet and three short sayings that your pet will say. YoWorld Artists will create the animation for the pet, but if you have an idea for an animation, you can include this with your entry, (your animation idea may not be used or may be altered depending on animated pet limitations.) For better performance, your pet design should be a side or 3/4 view, with split body parts. Pets should also have the back view of their head included. (See Pet Entry thread for more details).
RULES
•
Designs in .ai, .svg, or other vector formats will receive extra consideration
.
While hand-drawn designs are given consideration, vector images still work best with Yo. If you decide to enter, choose whatever medium works best for you - but it might be a good opportunity to learn vector software if you don't know it already! Try Inkscape - it's free!


Note:

Please try avoid changing the main shape of the Yo (waist slimming, adding a neck, etc). Additionally, if you do decide to create in a vector format, try to avoid blur or drop shadow effects (or at least keep them to one group) as they don't tend to work well with Yo. Adhering to both of these will increase your chances of being selected as a finalist!
•
You

MUST

send your design files to [email protected] 

upon submission
.
In order to be considered for this contest, you

must

email us the files you have created

BEFORE THE SUBMISSION DEADLINE

.
•
All items in your submission must be contained in ONE image
. 
Entries that contain items split between more than one image may result in some items being omitted, should the design be chosen as a winner.
•
You MUST include a back view in your design
(if it is warranted).
Any items in your design that are visible when your Yo turns around should have a back view included in the design.
•
We will endeavour to honour designed suggested variants, if it is possible
.
Suggestions and even designs for potential variants for your design are welcome, though not required. Variants and alternate colours are not guaranteed to be created.
•
Variations between submitted designs and the final winning items may occur
.
If your entry is chosen, our artists may need to adjust your entry, or even re-create your entry from scratch, in order to make the items work in YoWorld. We will do our best to represent the original design while recreating it, however exact replicas are not guaranteed, and minor variations will not be revised. Using a vector image file,

avoiding filters and airbrushing

, submitting your source files, and ensuring your design does not expand too far outside the confines of the Yo will help minimize variances.
•
Any design you submit must be your own original work.
By posting your design, you acknowledge that you are releasing all rights to your creations, and confirm that they are your own creations.

Any violations of this rule will result in a permanent disqualification from future design contests.
HOW TO ENTER
•
Post your entry in the correct entries thread
:
Click here to learn how to post images to the YoWorld Forums
•
Please use separate posts for each entry.
If your post contains more than one entry, only the first will be considered.
DEADLINE
• The deadline for new entries is
Friday, August 16th
at
12:00 pm EDT
(NOON).
WINNERS SELECTION & PRIZES
•
Finalists will be chosen and awarded prizes as follows
18 Full Outfits (including Grand Prize Outfit, Face, and Hair finalists) - 75 YoCash
12 Hairs - 25 YoCash
25 Single Items - 25 YoCash
5 Pets - 25 YoCash
•
YoFans will be able to vote for their favourite designs
to determine winners as follows
2 x Grand Prize (Full Outfit, Face and Hairs)
6 x Full Outfits
6 x Hairs
16 x Single Items
1 x Pet
•
Each winning designer will receive an additional 100 YoCash (Full Outfits) or 50 YoCash (Pets/Hairs/Single Items), and their designed item(s) for free!
•
The two Grand Prize winners will each receive an additional 150 YoCash, and their designed item(s) for free!
• (
Above finalist and winning numbers are subject to revision based on number of eligible entries received. Should the number of eligible entries received be lower than the posted finalist and winner amounts, these amounts may be lowered to reflect the submission count.
)
DISCUSSION
•
Please use this thread to discuss the contest only.
Posts in this thread will not be considered as entries!
Note:
The Forum Rules of Conduct and Posting Guidelines apply throughout the duration of this contest. Note that we will not tolerate complaints or attacks against any entries, either during the entry period or after the results are announced. Any posts that violate the spirit of this will be dealt with swiftly and permanently.
We've also secured a template for everyone to use as a rough base for your designs! Right-click the image and save it to your computer for easy use
So YoFans, we ask you -
Do you DARE to SCARE us?
Keep calm and scary on!