Sam Holmes (139381965) wrote:

Anthony SpaceTime (102235402) wrote:

Katherine (121079165) wrote:

Anthony SpaceTime (102235402) wrote:

Age of Steam: China/Steampunk China

We have had numerous Chinese themes in the past, as we have had numerous Steampunk themes in the past. Since we already had multiple of the two, one more combines should not hurt anyone, right? This is right up your lane, BVG, you love repeated themes! And two repeated themes smashed together? Two for one! Two birds with one stone. It's nothing but a double deal.

Steampunk in China is a sub-genre of Steampunk, where it is seen in fiction influencing Chinese architecture and life. It is in fact so different than Steampunk in style, that some would go as far to claim it a genre of its own. The house for this theme could be a small steam-powered village, a sky-palace fit for a Chinese emperor or dynasty.

The clothing for this theme could get quite interesting.

OOOOOOO!

Marvelous! I didn't think many would like that idea.

This would be awesome.... reminds me of some of the recent films made that take place in China and have some of these elements even if the films aren't steampunk/.

Found this while searching on the net...

Tai Chi Zero
Wow, Sam! I love that you could find references, this further validates that this is, in fact, an actual genre BVG is more than welcome to explore. It would add onto things that are already there and I think BVG could do so much with it. Think about it, bamboo trees that are made out of metal pipes?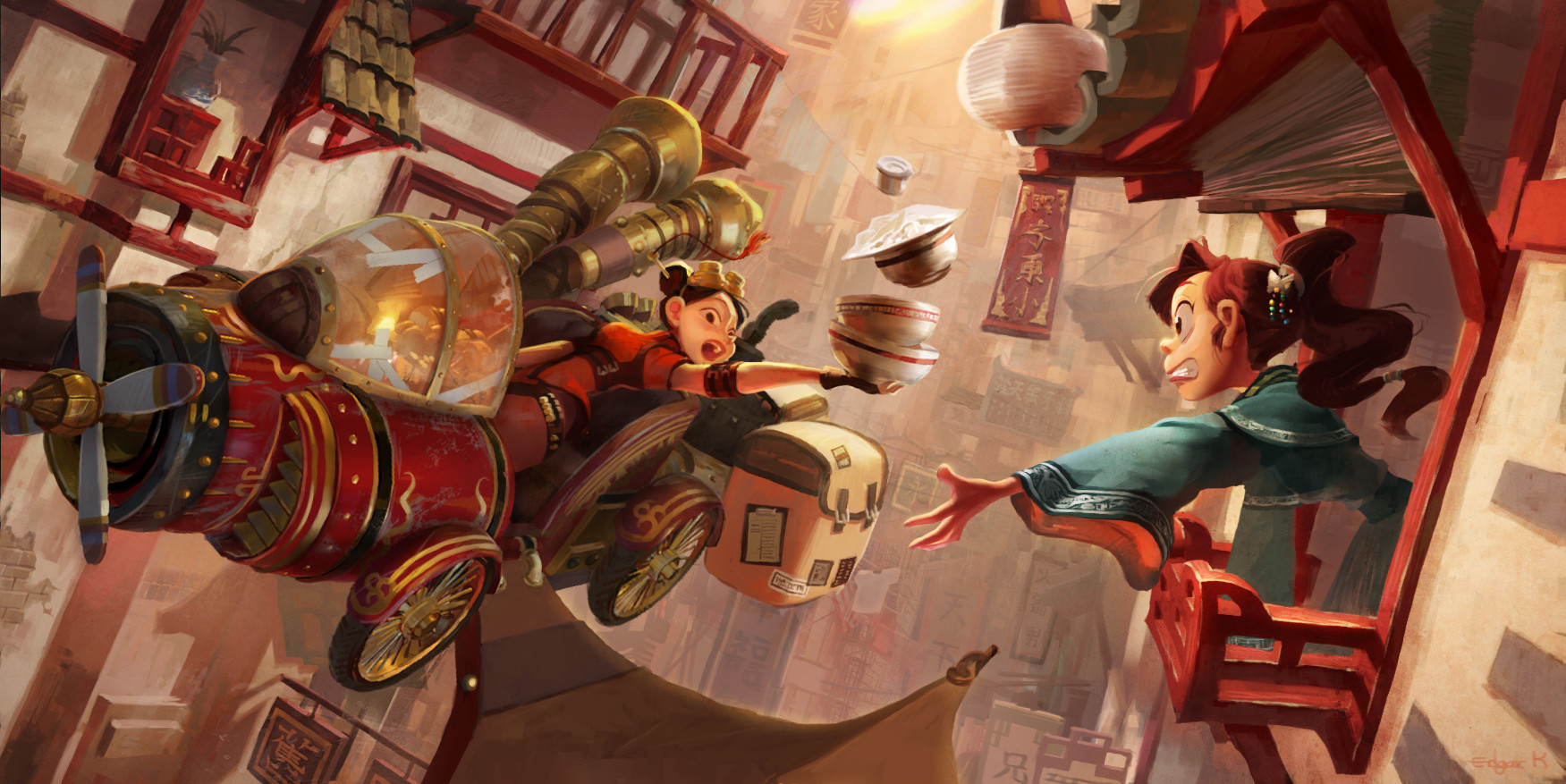 And again, the clothing would be beautifully stunning!